The app Gentle Wakeup has a weather forecast feature which recommends you always the right clothing for rain, cold, heat and sunshine. Let the app check the weather conditions before leaving the house. A quick tap and you know the optimal outdoor clothing for the next few hours. No more wet clothes or unnecessary freezing and sweating. The optimal clothing selection depends highly on your outdoor activity. If you will be walking the whole time then you will not freeze as quickly as when you will be just standing outdoors for 30 minutes. On a bicycle gloves are needed quicker than usually because of the air stream. The app has profiles for people who tend to freeze quickly, who tend to freeze slowly, who tend to get a sunburn quickly and much more.
In case you do not have the app yet you can download it from here:

Rain protection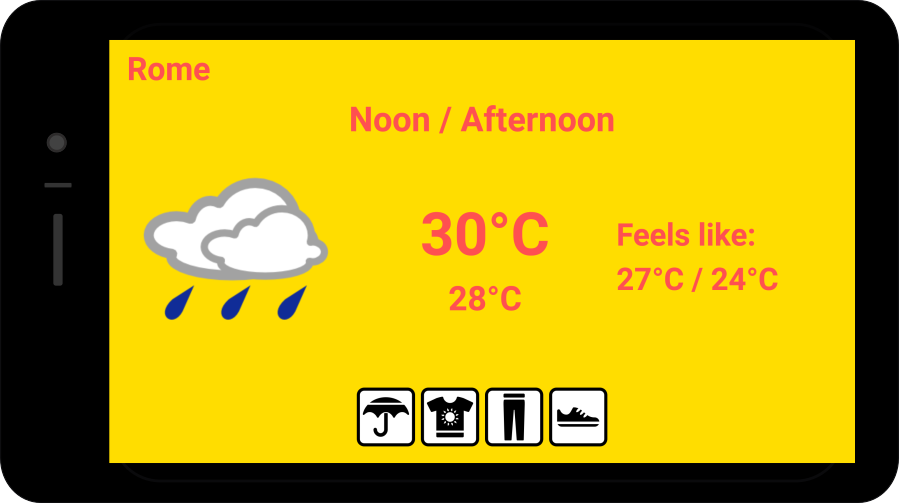 Swiftly check if you should take an umbrella with you. Maybe it's just drizzling rain or maybe the wind is so strong that the umbrella will not work and therefore a raincoat is the best choice. This app knows the answer!
Cold protection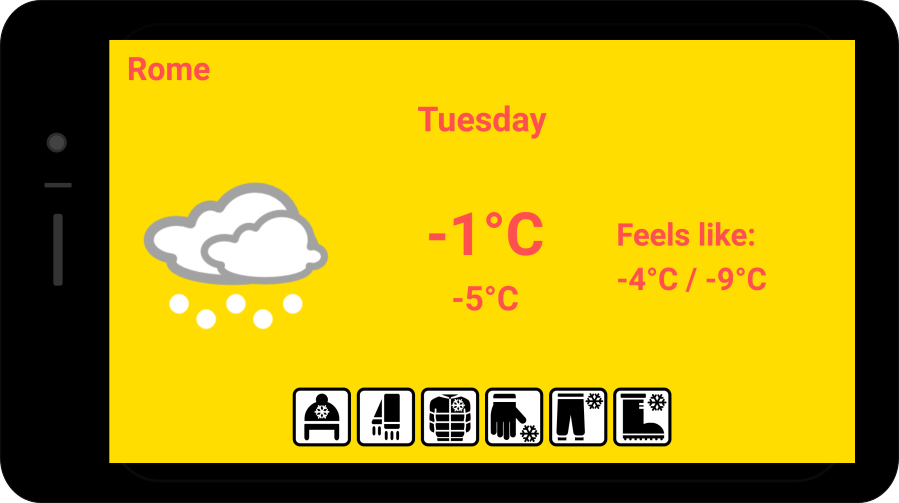 The app recommends thin or thick jackets, scarfs, caps and winter hats for cold weather, thin or thermal gloves and mittens for extreme cold conditions. It simply knows the best weatherproof combination for all conditions.
UV protection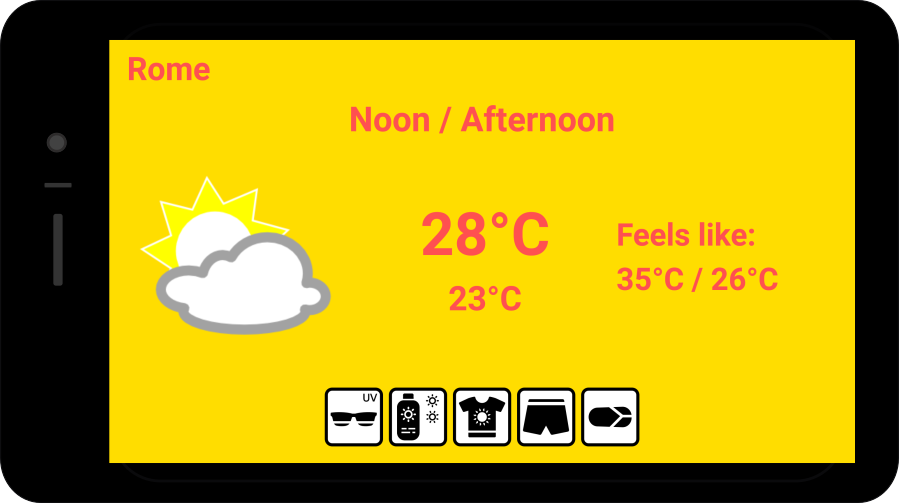 If you underestimate the power of the sun then you may quickly get a sunburn. The clouds may lower UV rays by only 10%. The app will suggest the use of low, medium or high sunscreen according to today's UV Index.
Your eyes being very sensible must also be protected with sunglasses from too much UV radiation.
Warnings for severe weather conditions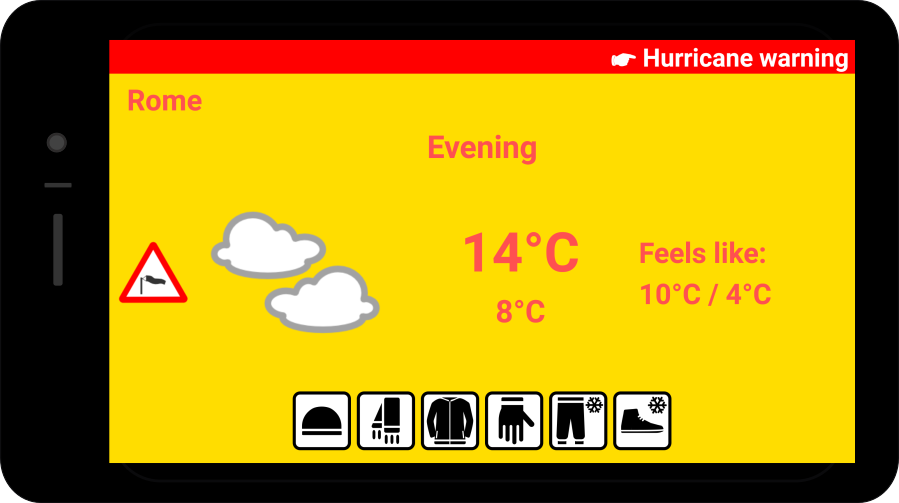 Get official alerts for natural disasters like floods, hurricanes, earthquakes, tsunamis for the US, Canada, the European Union countries, and Israel.
A clean user interface with less numbers and more symbols
The user interface displays only the information which is currently relevant to you. Instead of presenting the speed of wind and humidity in numbers it shows you info signs and warning signs to see if any of those numbers have a major effect on you. This keeps the user interface nice and simple so that you can perceive all the information quickly.
Improved "felt temperature"
The clothing recommendation function can only provide good results when they use accurate temperature estimations. The "felt temperature" known from many weather forecasts is useful for taking wind and humidity into account. But they only consider the temperature in the shadow and on a day with a clear sky you are more interested in the felt temperature in the sun. The app provides this value by taking the sun's angle and the amount of cloud cover into the equation.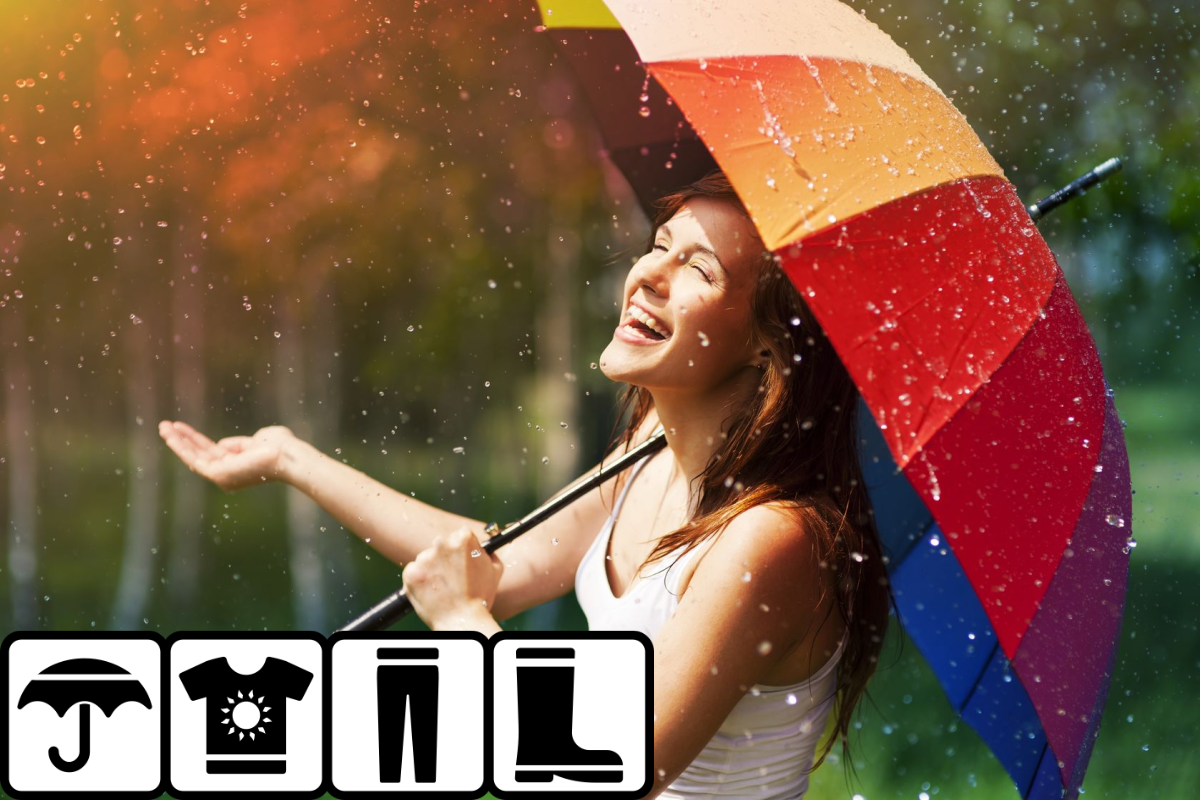 ---
Continue reading: Improve your morning with beautiful countdowns for your special days
See a preview of all Articles here: Articles
The weather feature is also available in the separate app "Weatherproof – Weather & Clothes"